Thoughtful dental care for the smiles you love.
Welcome to Archstone Dental & Orthodontics Alta Mere, Beach, Hulen, Aledo, Granbury, Azle, Weatherford, TX!
Premier family dentists with convenient locations.
Nothing should stand in the way of a healthy smile.
Too many people have had dental experiences filled with unfriendly offices, stressful treatments, or outrageous prices.
At Archstone Dental & Orthodontics Alta Mere, Beach, Hulen, Aledo, Granbury, Azle, Weatherford, TX, we take a fresh approach to dentistry. Our compassionate family dentists tailor care to meet your needs. We deliver cutting-edge treatments with advanced technology in an office designed for your comfort. Plus, we care about protecting your resources, so we'll only recommend care you actually need.
We think you'll love it here — almost as much as we'll love having you!

Randi
"From the first call to them, to needing directions to the office, to the final call for assistance into their website to thank them, they did everything possible to show me that my family was important; we don't often see such compassion. Thank you Archstone Dental, I commend you and will refer you to everyone I know. You've helped us more than you can imagine."

Emily
"I will never mind going to the dentist again as long as I go to Archstone Dental. I love their compassionate, caring staff, and the fact they go above and beyond to meet all needs of every customer. I highly recommend making the call and switching to Archstone Dental today!"

Lee
"The office was nice and in a great location. My dentist was . . . personable and got things going right away . . . They were fast and explained everything upfront, this office will be our home dentist place for sure."
Great oral health is just a few steps away.
It's easy to get the care you deserve.
Make an Appointment
Our nine locations make it easy to get in at a time and an office that makes the most sense for you. Walk in appointments are also available.
Enjoy an
Easy Visit
Gentle, compassionate treatment makes getting care a breeze.
Smile with Confidence
Rest assured that all your dental needs are taken care of!
At
Archstone Dental & Orthodontics
Alta Mere, Beach, Hulen, Aledo, Granbury, Azle, Weatherford, TX
, we believe that a visit to the dentist should be as pleasant and stress-free as possible. That's why our dental offices were designed to keep patient comfort in mind.
We'll address any concerns you might have prior to treatment and answer all of your questions in a relaxed, pressure‑free setting.
Don't shortchange the future by delaying dental care.
Protect the smiles and futures you love — get excellent dental care today.
You're our #1 priority, so we promise:
Compassionate Care
Building relationships, providing excellent communication, and restoring confidence in smiles are important to us. Whatever your needs, we work with you to find the best solution.
We offer the same care we expect for our own families.
Comprehensive Services
With seven locations and a complete range of general dentistry services as well as cosmetic and orthodontic treatments, we're your one-stop-shop.
Complete solutions — in your neighborhood.
Modern Technology
Our family dentists utilize the latest technology to provide the most advanced treatments, which means optimum comfort and results for your entire family.
Bright, healthy smiles are within reach.
the following insurance companies: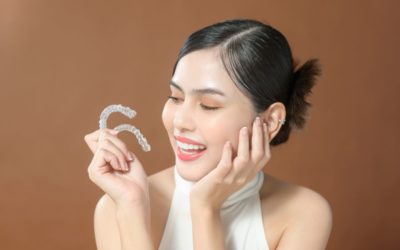 Choosing an orthodontic treatment plan is a big decision. All the options can feel really overwhelming! Here's what you need to know about...
read more
Fill out the form and we'll follow up with a few appointment options.
"I usually hate going to the dentist, but this one is different. The doctor took time to tell me about my options without pressuring me into anything. Everyone in the office was super friendly." Danny